Submitted on Tue, 23 Jan 2018 - 02:33 PM
Organisers of the civil rights march are facing prosecution for violating the junta's ban on public assembly. One organiser stated that the march will continue despite the lawsuit. 
An army officer representing the military filed complaints against eight activists identified as organizers of the march Monday. Police said they have yet to formally charge the campaigners, and one of them pledged to fight the case.
"We have been expecting this," Anusorn Unno, who works as a university lecturer, said in an interview. "We have prepared for this."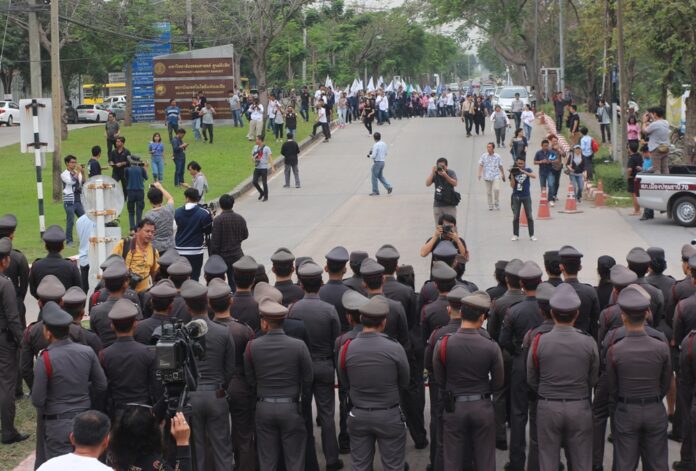 Police form lines Saturday to block demonstrators in Pathum Thani province (Photo from
Khaosod English
)