Submitted on Sat, 3 Dec 2016 - 09:26 AM
The Thai police have arrested a leading member of an anti-junta activist group for sharing a biography of the new King of Thailand published by the BBC Thai.   
At about 8: 45 am on 3 December 2016, police officers arrested Jatuphat Boonpattaraksa, aka. Pai Daodin, while he was participating in a rally with a group of Buddhist monks in the northeastern province of Chaiyaphum.
Lt Col Phitakphon Chusri, a soldier of the 23rd Military Circle of Khon Kaen Province, accused him of violating Article 112 of the Criminal Code, the lèse majesté law, for sharing the biography of King Vajiralongkorn, Rama X, published by the BBC Thai.
At press time, he is currently being interrogated at Kaeng Khro District Police Station in the province.
The article Pai shared was published on the BBC Thai webpage on 2 December 2016. At press time, it has already been shared by almost 3,000 Facebook users.  
The activist told Prachatai that he will not delete the article he posted on his Facebook profile, saying that he did not write any personal comments to accompany the post. He merely shared the last four paragraphs of the article.   
Jatupat is a key member of the New Democracy Movement (NDM) anti-junta activist group. He currently faces several charges for organising and participating in anti-junta activities.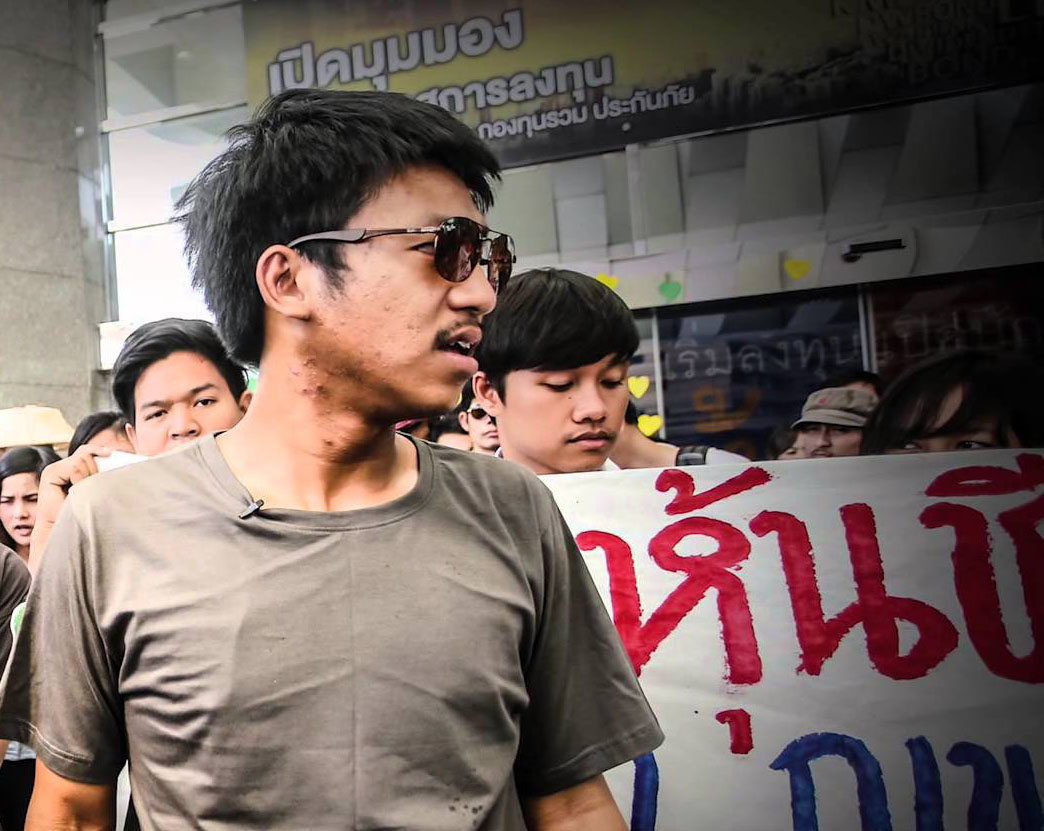 Jatuphat Boonyapatraksa (Photo from the 
TCIJ
)