Submitted on Tue, 18 Oct 2016 - 01:40 PM
Thailand's Justice Minister says that 'social sanction' is the best way to protect the monarchy, adding that Thais should do the same with lèse majesté offenders living abroad. Meanwhile, the junta has urged people to use the legal process rather than violence.  
On 18 October 2016, Justice Minister Paiboon Kumchaya was asked by the media for his opinion about the
vigilante attack against a soy milk seller in Phuket
accused of lèse majesté that occurred three days earlier. The Minister replied nothing is better than social sanction and also encouraged Thais in other countries to do the same with lèse majesté offenders living abroad,
reported
Matichon Online.
The Minister said that he will make full efforts to prosecute lèse majesté offenders abroad, despite the fact that Thailand's lèse majesté law does not apply in other countries.
"We're always working but other countries' laws are the obstacle. I've always been concerned about the issue but the problem is that they (the lèse majesté offenders) move abroad. And in terms of law, we have to respect other countries' sovereignty," said Paiboon.
In a related development, Matichon Online
reported
that junta spokesperson Col Piyapong Klinphan has urged the public not to assault lèse majesté offenders but instead to strictly follow the legal process.
According to the spokesperson, the junta has urged the authorities to approach crime scenes and remove the suspect from the public as soon as possible. Piyapong added that the practice of forcing lèse majesté offenders to kneel before portraits of the late King in public is no longer allowed.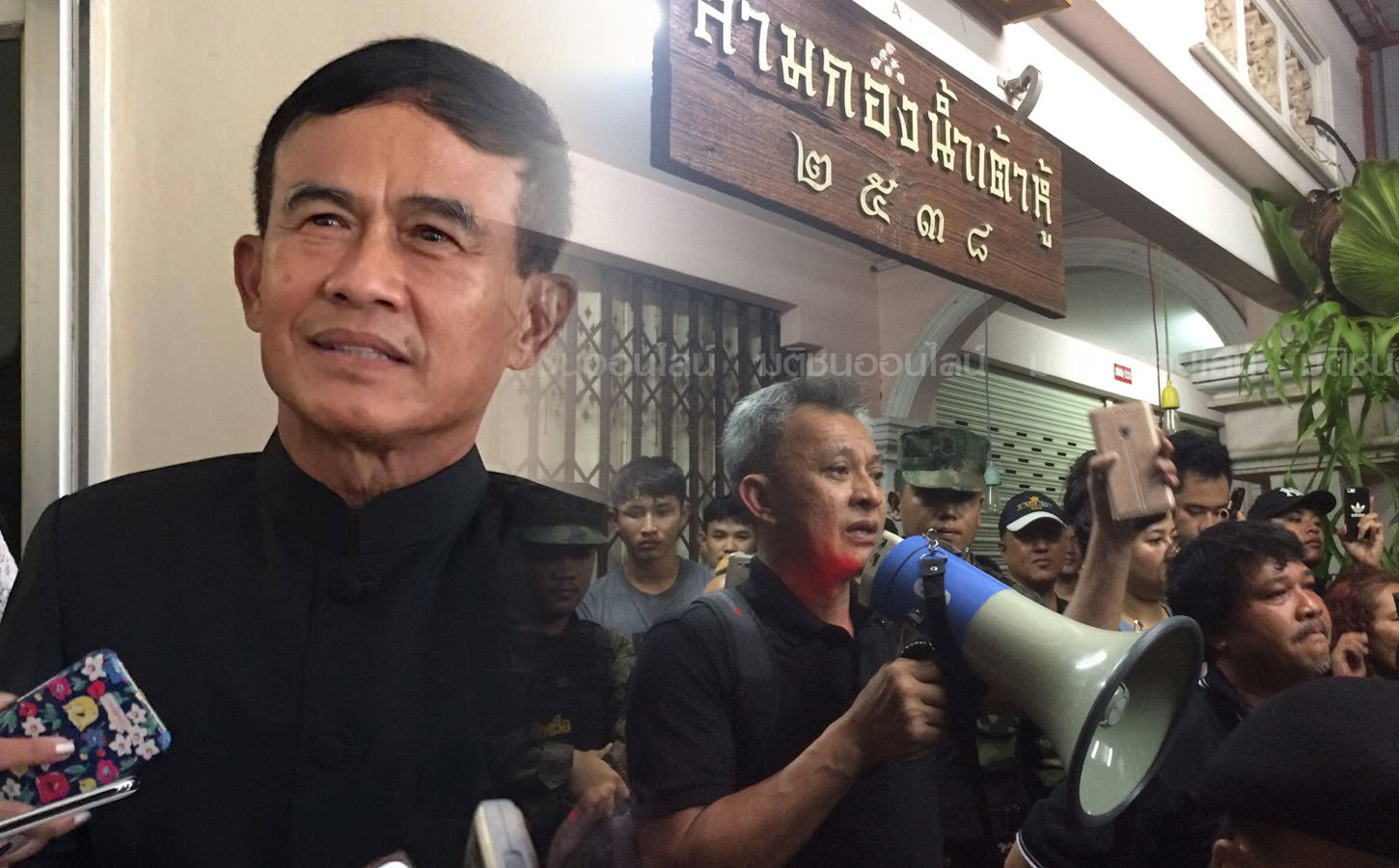 (left) Gen Paiboon Koomchaya (right) the angry royalist mob in Phuket (Photo from
Matichon Online
)