Submitted on Tue, 21 Jun 2016 - 03:35 PM
Key red-shirt leaders have submitted a petition to the UN after the junta shut down their referendum monitoring centres in various provinces across the country, adding that the red shirts will invite EU delegates to participate in observing the referendum.  
On Monday, 20 June 2016, prominent leaders of the United Front for Democracy against Dictatorship (UDD), aka the red-shirt movement, submitted a petition with the Office of the High Commissioner for Human Rights (OHCHR) at the UN headquarters in Bangkok, saying that the upcoming August referendum lacks freedom of expression and people's participation is categorized as 'illegal activity',
reported
Khaosod. 
Jatuporn Prompan, the UDD Secretary-General, said that after the launch of the UDD's referendum watch campaign on 19 June, the UDD was able to open referendum monitoring centres in 47 provinces in Thailand, while 29 centres, including the headquarters in Bangkok, have been forced to shut down, Khaosod reported.
Jatuporn added that the issue of greater concern is that the red shirts who participated in the campaign, even those who just posted on social media an image of themselves wearing the UDD's anti-referendum fraud t-shirts, have been arrested and intimidated by the authorities. Some of them were summoned to military courts. 
Nattawut Saikua, the UDD President, told the media that the upcoming referendum is totally non-transparent since free discussion is not allowed and those who try to host such discussions face persecution and intimidation. 
He added that the petition does not aim to humiliate the junta but they just want the international organization to protect those who are labelled as opponents of the junta, Khaosod reported.  
"Whenever the media report about the referendum watch campaign facing a shutdown, those people (the junta affiliates) always throw a shadow on us, saying that the UDD has already died out but is trying to instigate chaos. I'd like to argue that those who stand with democracy will never die but those who stand with dictatorship might be dead unwittingly," Khaosod quoted Nattawut as saying.
Nattawut also added that the EU has closely followed the human rights situation in Thailand and expressed their concerns to the Thai government several times. Therefore, the UDD will submit a petition to the EU, asking them to observe the referendum, since the EU has observed polling in various countries, Khaosod
reported
.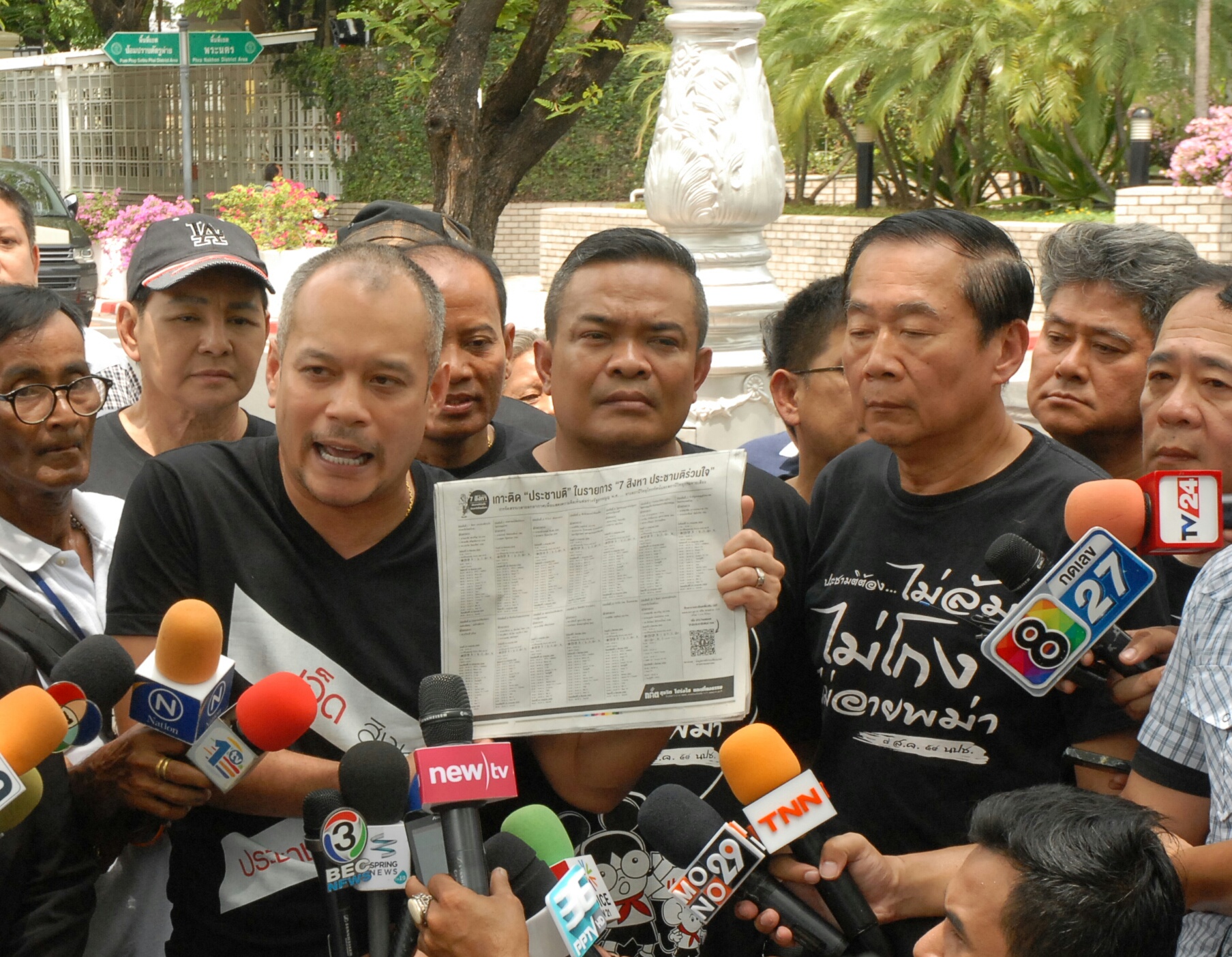 The UDD key leaders, (from left to right) Nattawut Saikua, Jatuporn Prompan, and Weng Tojirakarn, speaking to media at UN Bangkok headquarter. (source:
Matichon Online
)