Submitted on Wed, 28 Jun 2023 - 01:16 PM
Having witnessed long-term LGBTQ couples living without legal recognition from the Thai government, Natakamon "Priest" Siwasilp's passion for LGBTQ rights was ignited. After graduating from law school, Priest committed nearly a decade of her life to promoting gender diversity. Along the journey, Priest discovered that being intersex, like herself, is not an abnormal development but a natural variation of being human. Now, she uses her voice to challenge societal norms and expand awareness about intersex people in Thai society. Her ultimate aspiration is to see a future where intersex people are wholeheartedly accepted and granted the rights to live the lives they truly desire.
A glimpse into intersexuality
"When we talk about the 'I' in LGBTQIA, we are talking about sex in terms of biology. We are not talking about gender identity. We are not talking about sexual orientation. We are talking about natural sex or what is called assigned sex. So, between male and female, there is something in the middle, or people may say they are not in the middle but rather outside of that binary because they are not in the form of male or female," explained Natakamon "Priest" Siwasilp, an intersex person and a co-founder of Intersex Thailand.
Intersex is an umbrella term used to describe individuals born with sex characteristics that do not align with the typical definitions of male or female. Intersex people do not conform to social expectations of what females or males should be like.
International intersex organizations recognize five factors that can determine intersex traits: chromosomes, external genitalia, internal genitalia, hormone levels, and gonads.
Some types of intersex reproductive anatomies
(Photo from Website)
There are more than 40 variations under the intersex umbrella, and these categories are continuously evolving with advances in medical science. Sex organs have different forms, including male, female, in-between, a combination of both, or not distinctly male or female.
"I was assigned female at birth. There were no visible external testes. There is a resemblance to organs that indicate female sex, but I do not have a vagina," Priest said.
Intersex traits do not always present at birth. Some may develop at puberty, or intersex may become apparent later in life. According to experts, between 0.05% and 1.7% of the population is born with intersex traits.
At first, Priest was unaware of her intersex traits, but she did realize her differences from others. Priest has different biological development compared to other females. The way she urinates is different from what she was taught. And when she reached puberty she did not start menstruating.
"I realized that I was intersex when I started working on gender diversity issues. I began to meet many different people, and I started sharing that my physical development wasn't the same as other people's. But I was not sure whether I was just abnormal or whether I was intersex. Now, I am more certain that in fact I am included as intersex. I am not a person who has an abnormality," said Priest.
Is being intersex the same as having 'ambiguous genitalia'?
Priest noted that while the term 'ambiguous genitalia' may seem straightforward, it is not inclusive enough to describe intersex people. Having intersex traits does not always mean having ambiguous genitalia.
Priest elaborated on the concept associated with the term 'ambiguous genitalia'. People often assume that intersex traits are solely determined by visible sex organs that do not fit into traditional male or female categories. But this overlooks other complex internal elements such as chromosomes, hormone levels, or gonads.
in 2012, the Thai government introduced a regulation to identify target groups eligible for social welfare. The regulation describes intersex as those with ambiguous biological sex. This includes those who cannot be clearly identified as male or female, may have characteristics that have both male and female attributes or do not fall clearly into either male or female categories. These can be observed through visible sex characteristics, such as external genitalia, as well as through medical examinations, including examinations of internal genitalia, chromosomes, or hormone levels. These characteristics can be present from birth or may develop later in life.
Priest agreed with the definition of intersex as stated in the regulation. She prefers the term 'ambiguous biological sex' to 'ambiguous genitalia'.
Exploring the complexity of intersex lives
People in society tend to adhere to the assumption that only two sexes exist in the world. Due to this mistaken belief, intersex people are often labelled as having abnormal traits that need to be corrected.
Priest stated that while scrolling through comments under a Facebook post about intersex people, she came across a comment comparing being intersex to having a mole that represents an abnormal development and which may eventually develop into cancer. This comment was extremely harsh and offensive towards intersex people.
"Are we really that worthless?" remarked Priest.
Priest said in Thailand, a birth certificate includes options for only male or female. Doctors find it challenging to identify a newborn as intersex, fearing that it may stigmatize an infant whose intersex traits become apparent after birth. But, it will pose significant problems when biological development does not align with the assigned sex.
This issue causes problems for intersex people when they seek healthcare services. Intersex people need to undergo chromosome testing, and if some intersex people have male chromosomes, they may be questioned about hormone intake if they have breasts.
Priest shared her conversation with 'Pong' (pseudonym) who is an intersex person like herself. Pong was identified as female at birth, but his body development aligns with that of a male. When Pong was in secondary school, he excelled as an athlete and was on the verge of being selected for the national team. Due to his masculine appearance, it was questioned whether Pong is female or not. He was required to undergo hormone testing.
The results revealed that Pong has 'XY' chromosomes. Since then, Pong had been considered a maverick, with no opportunity to join the national athletics team. Pong was unaware that the condition he faced is intersex and had no understanding of what being intersex meant. He felt like a monster. He did not complete his education and decided to leave home.
Despite his masculine voice and appearance, Pong's title is 'Miss'. He identifies himself as masculine.
Pong found acceptance among his male friends while working in a factory, but when they discovered he was a 'Miss', they sexually harassed him.  Since then, Pong has kept that a secret and changed workplaces whenever his title is discovered in order to avoid further harassment.
"Intersex people still do not know that they themselves are intersex, but instead view themselves as monsters. What will we do to expand this information in order to let intersex people know that being intersex is natural?" asked Priest. 
Priest also shared her conversation with 'Noon' (pseudonym), another intersex person who sought help. Noon underwent a surgery in an attempt to align her sex organs with being male, even though she identified herself as feminine. Complications arose from the surgery. At the time she came to Priest, she was 23 years old and had undergone 32 operations. Noon also struggled with mental issues, as the life she desired to live did not align with her assigned sex.
Noon faces the problem of incontinence, which requires her to wear diapers, but she lacks access to a job that would enable her to afford them. In addition, the cost of transportation to the hospital was not that affordable for her.
Priest noted that the government cannot claim to provide welfare surgery for intersex people without asking about their preferences regarding which sex organs they want to preserve.
The journey of the intersex movement in Thailand
2012 saw groundbreaking movement for intersex people. Sirilada Khotphat, an intersex person who was assigned as male, was successful in requesting to change her name title from 'Mr' to 'Miss'. Sirilada is the first intersex to be granted a name title change.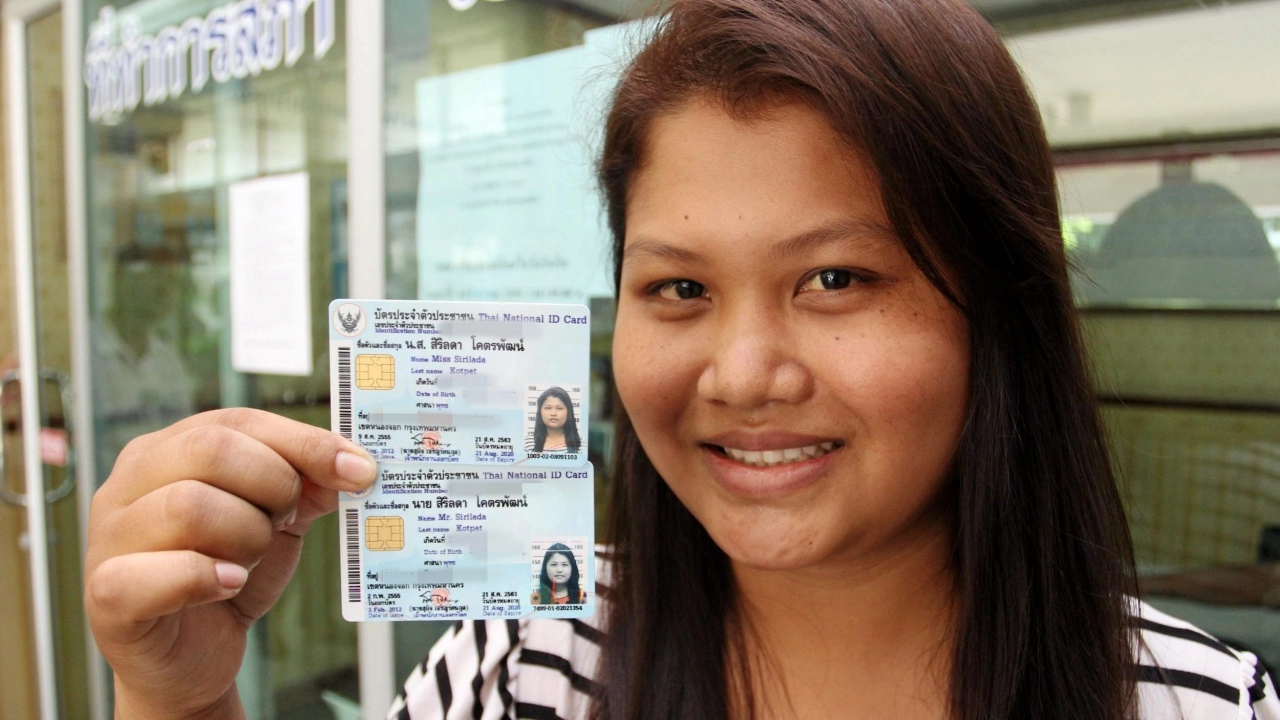 Sirilada Khotphat
(Photo from Thairath)
Since then, intersex people have been eligible to change their name title with the condition that they obtain both physical and mental medical certificates confirming their intersex traits and need to undergo intersex surgery. 
However, this applies only to intersex people, not to those who are either male or female but wish to change their name title to align with their gender identity.
In 2018, welfare related to intersex surgery was made available to those with intersex traits.
Priest expressed her opinion that surgery under this policy aimed to align intersex people with either male or female characteristics. This perpetuates the binary stereotype. In addition, intersex people need to decide if they desire to change their name title. For her, this still falls within the binary system.
In 2022, significant progress was made with the tabling of the Gender Identity, Gender Expression and Sex Characteristics (GEN-ACT) Bill, which recognizes the existence of intersex individuals. This draft was first unveiled in Pride Month 2022 and marks a leap forward for intersex people.
The Bill would explicitly prohibit surgery on intersex infants. When intersex traits are explicitly presented, the decision on surgery must be postponed until the child is old enough to make their own decision. Those who perform surgery without the child's consent face criminal penalties including imprisonment, as surgery may lead to intersex infants growing up without a sense of sexual desire or permanently sterilized. The Bill also proposes the use of neutral prefixes for intersex individuals or other designations that are not exclusively male or female.
Steps to cultivate an intersex-friendly community
Priest said knowledge about intersex people can be effectively communicated through education. However, this topic is excluded from the Thai educational system which perpetuates the notion that intersex people suffer from abnormal development which needs to be fixed.
"We need to tell children that there is a wide range of diversity, which allows their perspectives to open wider. They will be more accepting of the existence of people with diversity. Children who are intersex at birth are normal. They are a part of nature. We can tell them directly without concealing anything," said Priest.
Parents and society should recognize intersex people as a natural difference without the need to be fixed. Whatever intersex children want to do with their bodies is a matter for the future. Priest stressed that by reframing intersex as non-abnormal, children will understand that they are not abnormal themselves. Acceptance and engaging in a good conversation with them will help them accept who they are.
It is also important to communicate with doctors about the benefits of preserving intersex children's organs and refraining from unnecessary surgery. Checking the "intersex" box for a child or focusing on their overall well-being rather than assigning a specific sex through surgery is more beneficial for intersex people.
According to Advocates for Intersex Youth, intersex surgery performed on children denies them important choices about their bodies. This surgery is often offered to parents and deemed acceptable by some doctors. However, such interventions can have lasting impacts on fertility, sexual function, and emotional well-being. While some individuals may appreciate the changes later in life, many others experience pain and trauma due to decisions made on their behalf.
Waiting and allowing individuals to make their own choices is the best approach to prevent irreversible harm.
Priest shared her personal experience of having urinary problems. She recently learned from her doctor that it is caused by a urethral stricture, and if left untreated, it can lead to kidney failure and death. So, the surgical options for intersex people should prioritize their ability to urinate and their well-being.
In addition, surgery needs to be based on permission from the intersex themselves. And it is crucial to allow them, especially intersex children, the time to make decisions for themselves, as failure to do so can lead to future problems.
Priest emphasizes the importance of teaching children that they are part of nature and that the world is rich in diversity. She sees herself as part of that diversity, and so do several other intersex people.
Intersex Asia at Bangkok Pride Parade 2023
"During the Pride Month parade, people will say that there are very few intersex people, but they still come to show their power. They came from Nepal, the Philippines and Indonesia, to make us aware that there are many of them, and they exist in many countries. They made us aware that intersex people are not monsters," said Priest.
Intersex Thailand was founded on Intersex Awareness Day (26 October 2021). Intersex Thailand collaborates with Intersex Asia and other international organizations aiming to expand knowledge about intersex. Priest wants intersex people to be aware of Intersex Thailand as a place to seek help. The goal of the organization is to promote mental stability for both intersex children and their parents.
"The first step is to do whatever it takes to let others know that I am intersex and that I am here and I am natural. In Thailand, this is initially considered a significant first step. You don't need to fix me. You don't have to make me better. I have the right to choose to live in this way," said Priest.